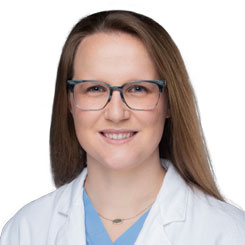 Dr. Brandi Wood joined Greystone OB/GYN in 2020. Her special interests include helping women to understand their contraceptive options and obstetrics. Caring for adolescents is an important part of her practice.
Dr. Wood has worked with schools and homeless shelters to provide information on sexual health. She has been involved in fundraising events for the March of Dimes and chaired the American Cancer Society's Relay For Life.
In her spare time Dr. Wood enjoys horseback riding and the outdoors. She likes to travel to new and interesting places.
Education
Residency: University of Texas Southwestern Medical Center Medicine
Doctor of Medicine: University of Texas Southwestern Medical Center
Bachelor's Degree: University of California, Los Angeles